Christmas calls for good and festive food, because many of Town's restaurants have a Christmas menu. I was invited to Aurum Brews recently to experience their specially curated menu. What's special? In the custom of the Christian feast day celebration, the meals are often particularly rich and substantial, and they form a significant part of the meetings held to mark the advent of Christmastide. There is a ritual item in the meal linked to the religious celebration in many instances, such as the prayer of grace. Although, the traditional meal is of Non-Veg, Aurum has come up with Vegetarian version as well.
The place was very well decorated with Christmas theme, which created wholehearted positive vibe. One can easily fall in love with those green and rustic ambiance.
The lunch started with Roasted Pumpkin and Thyme Soup – Pumpkin soup was yummy, creamy, and so velvety-smooth with mild flavors of thyme and hint of peppers. Best I would say. Brie and Garlic Mushroom (Served in filo baskets) was the second dish we ordered for the afternoon. The Garlic mushrooms were done perfectly and brie cheese was like icing on cake. However, I was slightly disappointed with filo basket, which made the whole dish down. Since it was too bland.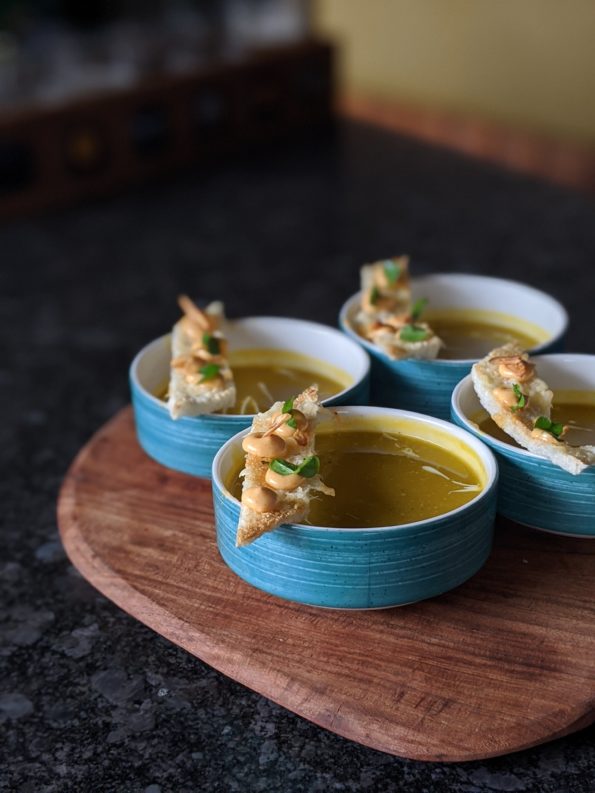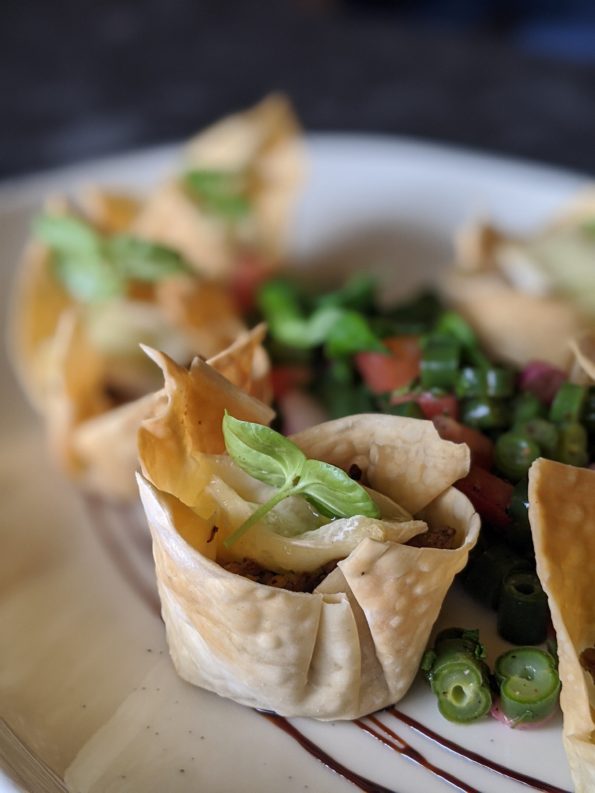 Stuffed Courgette – It's a treat to eye and tummy. Yes, you heard it right! The dish looked magnificent with cheese & spinach stuffing. Artistic it was and kudos to Chef for his efforts. I thoroughly enjoyed the dish and would certainly recommend it.
I have seen Chicken Wellington at some of the most happening brunch places in Bangalore and for the first time, I got to try Vegetable wellington at Aurum Brews. It was tasted incredible and would say, showstopper for the day.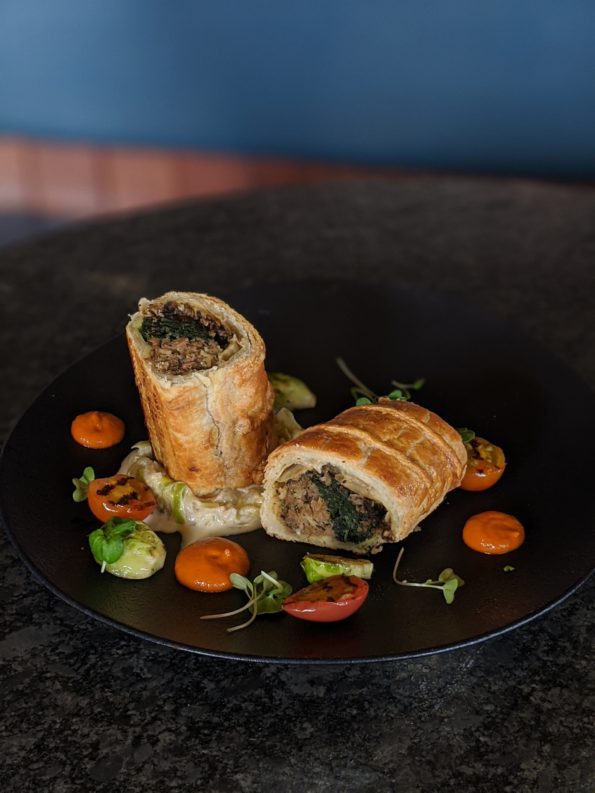 As I am not a desserts person, I got to take a bite of Christmas Pudding and Pumpkin Pie – I will say "Good it was"
Overall experience was phenomenal and I strongly recommend this place to go and celebrate the food and Christmas together!
Address: 3rd Floor, Gold Sand, Doddakannelli, Sarjapur Road, Bangalore
Phone number: 080 47483148
Cost for 2: 1200 INR Approx.