When it comes to food hubs, cafes and fine-dine restaurants, Bangalore, as a city, is as happening as it can get. What makes the garden city's food landscape unique is the continuous emergence of new and quality food spaces, with innovative concepts. One such amazing new space, which I visited only recently, is the Urban Deccan Pub (UDP) by 'Speciality Restaurants Ltd.', which has come up in the Indiranagar area of Bangalore. In this post, I'll share my first-hand experience at the space, which has largely been positive and overwhelming.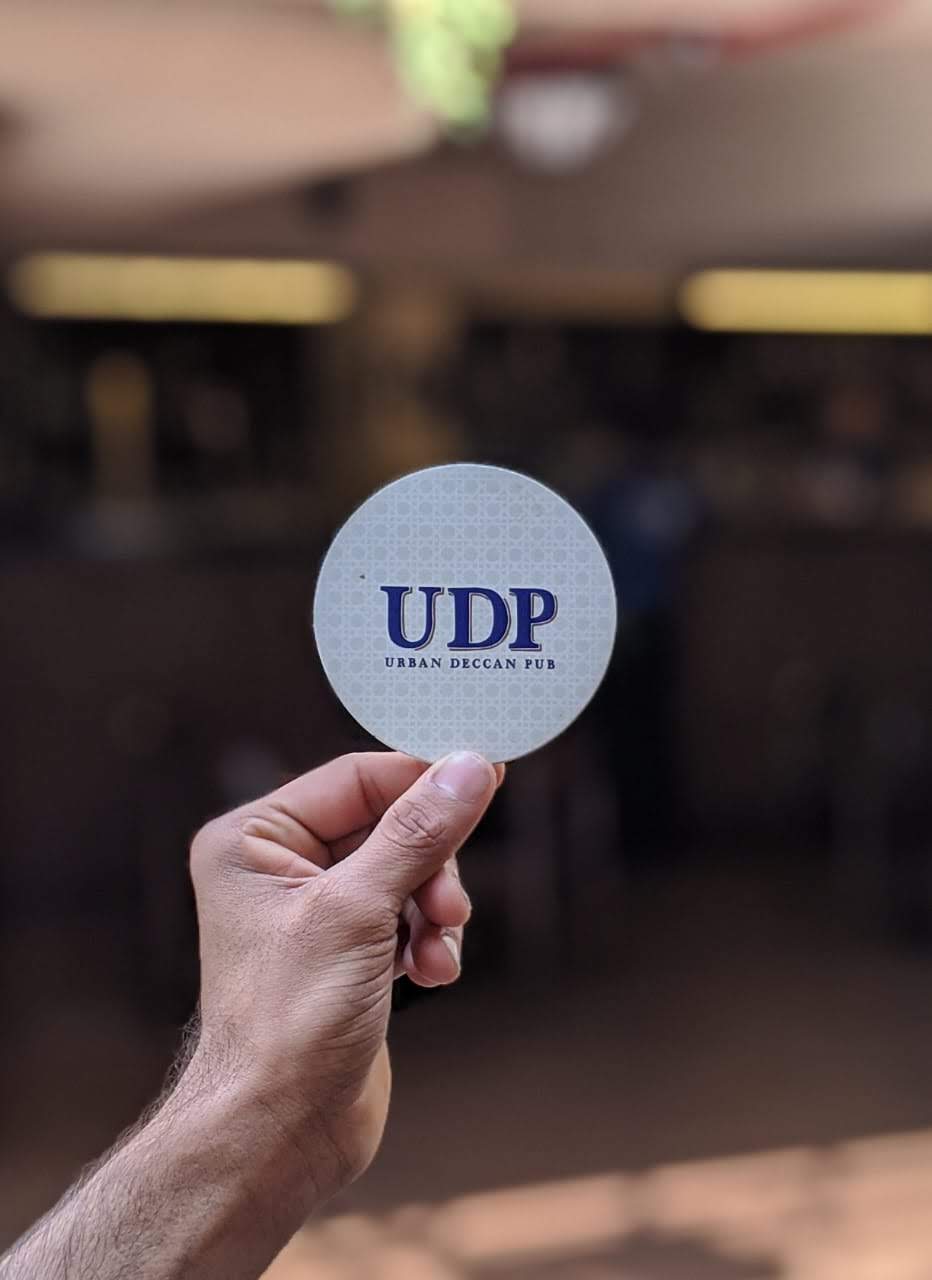 I decided to visit UDP after all the hype and good words about this space that I got to hear from my circles. After all, I had experienced it for myself!
First things, Urban Deccan Pub, as the name itself suggests, offers food and cocktails that are inspired by the awe-inspiring cuisine of South India. It covers offerings from the states of Karnataka, Tamil Nadu, Kerala, and Andhra Pradesh. However, the best part about the place is the way the traditional Indian food of the south has been blended with contemporary innovations and an urban-scape.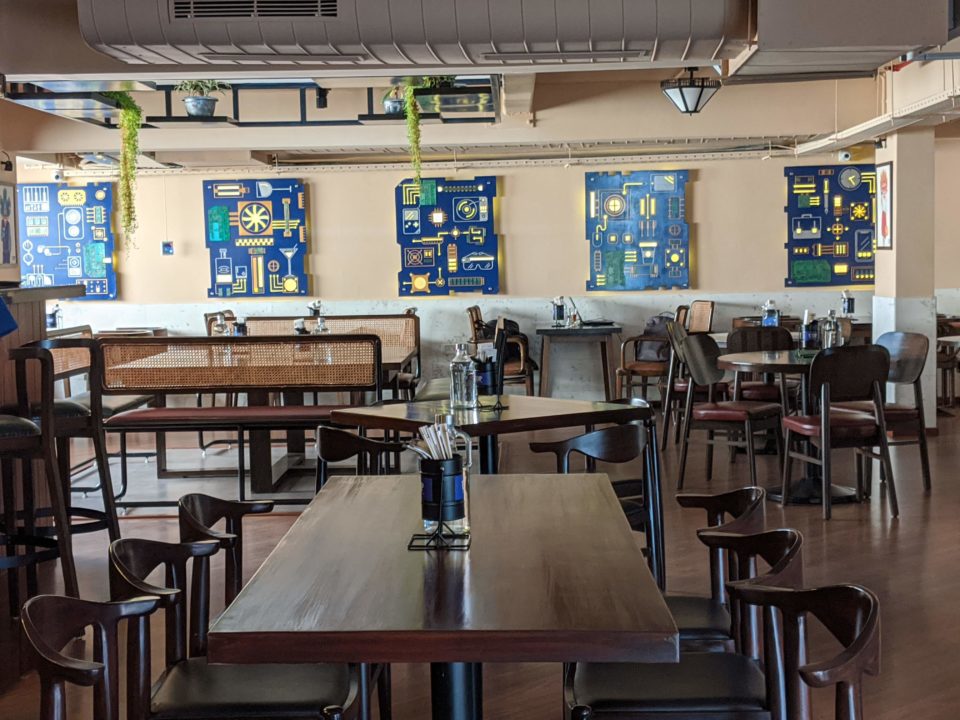 To Eat – Starters, Snacks and Short Meals
I started off by ordering the signature offering of UDP – Deccan Chips. These were one-of-a-kind friend Malabar Parathas, with an aromatic seasoning. Another starter that I had from the fairly extravagant menu list was something called Mini Dosa Tacos and Idly & Co. Both the dishes were beyond my expectations, lip-smacking and truly worth a try. I was impressed already!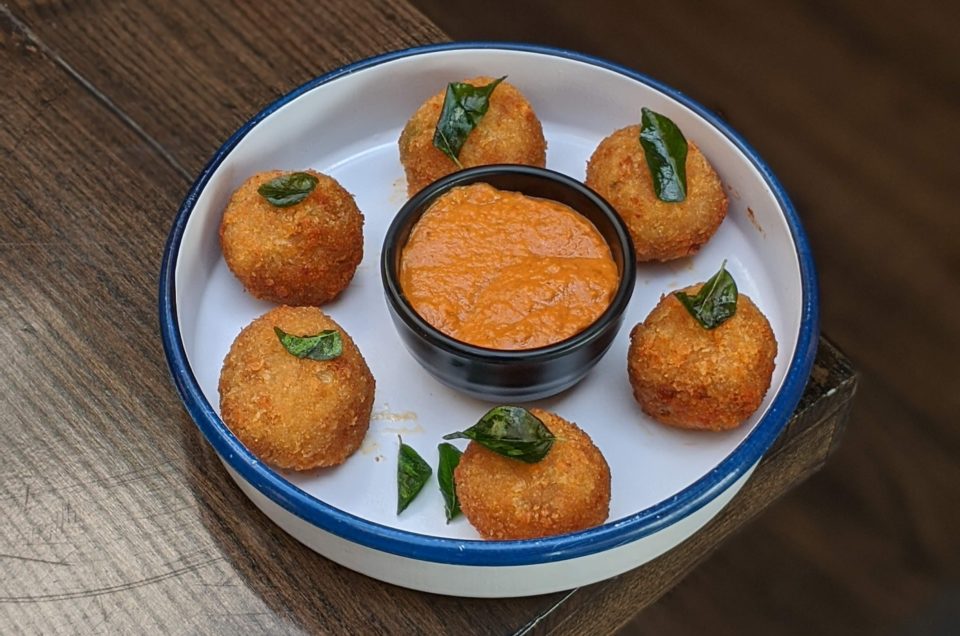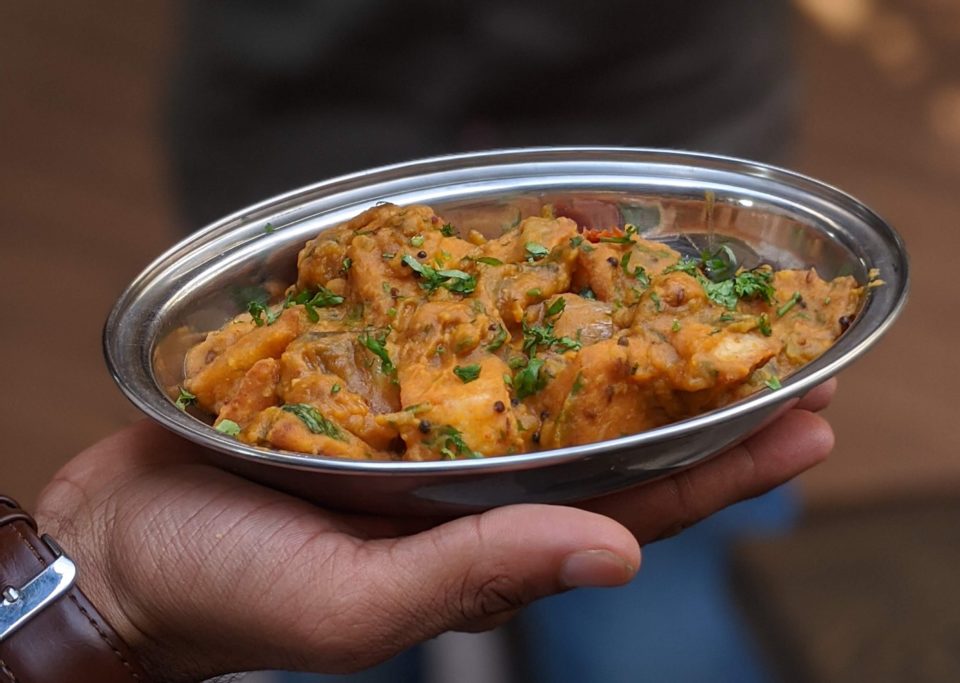 Another offering of the menu that caught my eye was Moong Dal Baked Kuzhi Paniyaram, a variety which, to be honest, I have not seen at any other place. They done very well and cheese topping was the perfect amalgamation.
Another amazing fusion dish, representing the innovative concept of UDP, and the one which I could not resist, was the Sambar Khichdi. It was a spin-off from the traditional Dal Khichdi offered at most places, but the Sambar dal with South Indian spices turned it into a different genre all together!
Potli Veg Biryani was something where all of us wiped it. It was a dum pulao I would say with excellent flavors and yes, lot of love.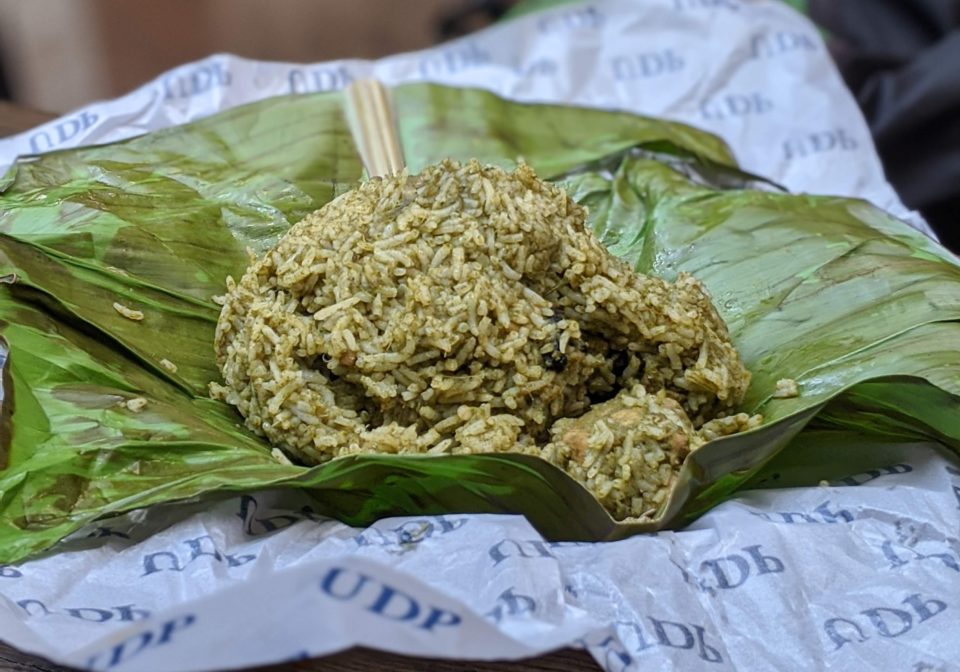 Drinks
Out of the seemingly infinite number of options available, I tried UDP's Cold Brewtails. It was an overnight brewed filter coffee, and it truly reflected in its taste and quick.
However, there were a lot of interesting options for Rum lovers, and some great soft drinks and fusion drinks as well.
As far as the interiors and the ambience of the space is concerned, being newly launched and innovatively designed, UDP is easily one of the best places available in Bangalore right now. It has a simple and familiar decor, yet giving you the feels of a typical Bangalore high-end bar. The terrace section (where I sat) is perfect for some gusty time under the sky, surrounded by beautiful shrubs and an iconic view of the 100ft. road.
All in all, UDP was a great memorable experience, and I'm all for visiting the place again, and again, and again, for some quality time.
Phone: +91 9739803341, +91 7304410563
Address: 4032, 100 Feet Road, HAL 2nd Stage, Near Domlur Bridge, Indiranagar, Bangalore
Cost for 2: 1000 INR